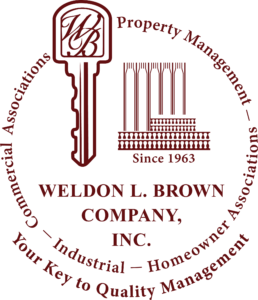 Dunia Razo, Escrow Officer.
Dunia@weldonbrown.com
(951) 682-5454
Weldon L. Brown Company provides escrow advice and assistance making the transfer of governing documents and necessary back up data during escrow stake hold process of association membership property, purchases, selling and refinancing of real property within the community.
We have associated with HOMEWISE DOCS to provide easy online access and to order association documents that are necessary to the escrow.
Association owner/Members
Please advise your agent, escrow lender, should you be selling or refinancing your property to contact HOMEWISE DOCS and search for your association link.
Realtors, Lenders, Escrow Officers, and Title Companies
Lender questionnaires and general document requests during the escrow process are directed to visit HOMEWISE DOCS and search for the association link.
To process escrow demands. post your request to HOMEWISE DOCS. Posted requests are processed and posted to this site within 10 business days of receipt of payment.