Current Management Career Opportunities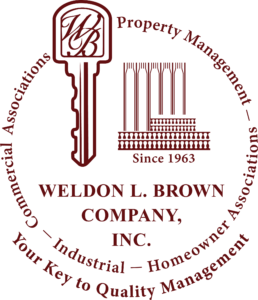 Why work at Weldon L. Brown Company?
For more than six decades, the Weldon L. Brown Company has fostered a team of passionate leaders and experts dedicated to delivering exceptional client service and striving for excellence in our field. The caliber of our team is pivotal to achieving successful community association management. To ensure this, we actively recruit, retain, and nurture top talent. We have a firm belief in promoting from within the local community and offer competitive salaries and comprehensive benefits.
In our dynamic industry, Weldon L. Brown Company is constantly evolving to stay ahead. We prioritize the growth and development of our team members by providing personal development and education opportunities. This empowers them to deliver cutting-edge service to our clients, advance their careers, and acquire new skills.
To explore current job openings within The Weldon L. Brown Company, please send us your resume to Bud Brown – Bud@weldonbrownco.com
Progressive Helpful Working Environment
Paid Holidays, Time off, Overtime
Employer paid career educational programs and related memberships