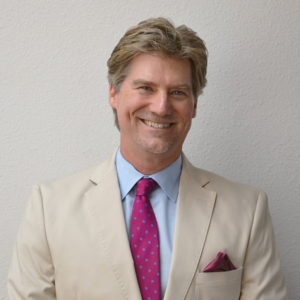 Weldon L. "Bud" Brown II – President
Weldon L. "Bud" Brown II commenced his professional career in real estate management and community association asset management in 1987. He possesses a Real Estate License from the California Department of Real Estate.
Mr. Brown's real estate asset management experience includes client budget preparation, capital investment reserve analysis, and knowledge of the Title 6 Davis-Sterling Common Interest Subdivision Act and Landlord Tenant Law of the California Civil Code, contract negotiations and commercial leasing transactions. Mr. Brown worked closely with Great Western Banks, Southern California Regional REO Division in the management, handling and liquidation of their foreclosed property portfolio. This included apartment and commercial buildings.
Mr. Brown's management portfolio experience includes community associations, apartment communities, office buildings, shopping centers, strip and free standing commercial lease negotiations and State Superior Court Receivership Real Property take-over and management.
He is a member of CAI Inland Empire and is a Certified Manager of Community Associations (CMCA) and Association Management Specialist (AMS) through the Community Association Managers International Certification Board (CAMICB), a member of the California Association Community Managers, (CACM) and is a Certified Community Association Manager (CCAM).