Meet Our Administrative Assistant
---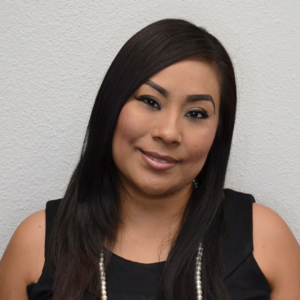 Irma Jimenez – Administrative Assisntant
Irma Jimenez brings a diverse background to her role within the company.
Her past employment experience includes being an executive assistant at a local real estate company where she assisted the broker in all his transactions. Assisted in the showing of properties and submitting offers. Worked as marketing director. Assisted broker in all office administrative needs. Gave first time buyer presentations and also translated them both in Spanish and English. Other facets of her skillset include payroll and time scheduling of employees, assisted with staff meetings and trainings. Worked on the marketing of the business.
Her role within Weldon L. Brown Company is to provide customer service and administrative support to company community managers and our Association cliental. She also interfaces with client vendors/contractors on a daily basis. She has the important role of being the first point of contact with incoming phone calls and visitors to the office. Irma is very detailed and thorough in the performance of her duties. Her background and experience will serve her well in her role here at the company. We are please to have her as part of the team.