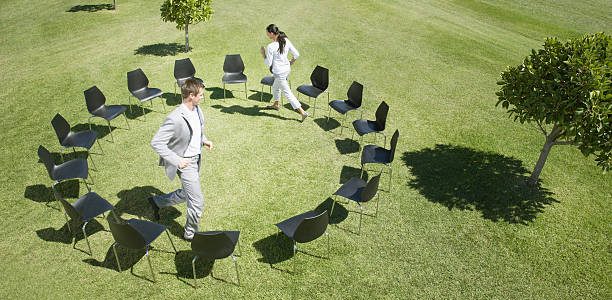 During the course of my business, I get callers asking if I am interested in managing their Homeowners Association (HOA). The first question I ask is, "What is wrong with your current HOA management company?" Their answer is, "They don't do what we think they should be doing"
This question typically opens a Pandora's box of accusations that their management firm is not performing up to their expectations and anticipations. The litany of concerns about expected performance usually includes unrealistic demands and poor communications: management does not return calls, they do not complete all tasks on a timely basis, and they don't do what we want them to do. Unrealistic expectations and anticipations comprise the formula that always sets one up for failure.
However, often management may perform 98% of the action items, but the association's board of directors only remembers the 2% incomplete.
Listening to these concerns it becomes clear that performance of management is measured by a subjective list of expectations and anticipations that have not been mutually agreed upon or even discussed. Expectations and anticipations of the board (composed of people with little business experience and knowledge of what a Community Association Manager (CAM need to do to perform) are not clearly detailed in the management agreement with realistic objective measurement standards.
The result is the association seeking yet another change of management. I call this the repetitive cycle of changing management firms the "musical chairs" phenomenon, which ultimately benefits neither the HOA nor new management. It does demonstrate an absence of a concise understanding of the needs of the HOA and the cost of meeting those needs with professional management.
Boards and management often fail to communicate their unhappiness with each other. Boards will embark on the process of seeking new management without having first exhausted all efforts to make the current relationship work. When asked if management knows that the board is seeking new management the answer often is no. The search for the right HOA management company is an adaunting challenge, the selection process being more complicated and time-consuming than one might expect. The problems that cause the board to seek out new management more often have to do with the dynamics of the people on the board or a controlling president that runs over the directors rather than with management.
What's wrong HOA management companies? To begin with, they take on too many associations to secure a reasonable livelihood because they are grossly underpaid for what they are expected to do. Board members are more willing to pay their auto mechanic the industry hourly rate than their Community Manager responsible for million-dollar communities. Community managers are professionals in a service business. The more time expended in providing a service, the greater the cost of the service. Is it unrealistic to expect unlimited full-service contracts for a fixed monthly fee? Our time studies reveal that a typical 100-unit planned development requires an average of forty (40) man-hours per month. Association's demand and Community Managers agree to provide more services than they can realistically or economically perform and stay in business.
The first question that the board usually asks is, "what is your price per unit?" The answer is grounded in how HOA management firms are expected to compete. Boards expect Community Managers to quote their services within a "per-unit", fixed-fee contract. This is probably because all costs end up on the association's budget at a price-per-unit. Boards, however, don't ask for insurance, legal costs, annual audits, landscaping, pool, spa, and other contract services to be prices per unit. The problem is that neither boards nor management firms analyze or realistically estimate the amount of time it will take to perform the services desired. They ignore the basic business principle that "time, like money, is a commodity," and that, ultimately, management fees fall short of a 10% profit, plus the funds needed both to attract and retain quality employees with expected benefits and to cover the costs of doing business.
Another topic is, "What is good HOA management worth? Community Managers are, in fact, asset managers. What is an asset manager? Someone who manages a property with an eye towards improving the value of the property, so the owners' asset increases in value! This role is analogous to the role of a fund manager whose job is to increase the value of your portfolio of investments. You do not select your mutual fund or investment portfolio manager based on the lowest bid. If you needed heart surgery and future maintenance, do you select the doctor with the lowest bid to operate? The knowledge and expertise of a Community Manager is comparable to a paralegal. An association's general counsel's paralegals are often charged back to the association at a higher rate-per-hour than the association is willing to pay the Community Manager.
Boards don't realize that Community Managers do more than manage real estate "property." They are called upon to perform services that impact the value and character of a community. Good management is more than sending out form letters for parking, pet, or other violations. Association members often portray Community Managers as the "bad guys" who just send violation and late letters. They are only the people who "harass" residents who do not follow the rules and regulations.
The value of good management transcends more than administrative tasks such as collecting delinquent accounts, sending out notices or making quick, cheap repairs. Many association residents do not understand why service providers such as landscapers, pool service, air conditioning contractors, carpenters, roofers, electricians, plumbers, handymen, etc. are expensive and so independent.
A professional Community Manager is usually backed up by a company staffed with numerous talented people participating in the management package. Those unsung representatives, whom HOA board and members never see, can represent as much as 60% of the management process. Most of their time is spent keeping the board in compliance with the Civil Code and Corporate Code laws, so it is not at risk to management failures and meets the fiduciary duty it owes the HOA members.
It is time to break the "musical chairs" cycle and address what's wrong with Community Association/ HOA Management in California. This set will ensure the future viability of the industry in our state. This process starts with the question, "What's wrong with HOA management?" The next step for all to learn is that "time is a commodity," and management costs are determined by time, not price-per-door.