When seeking quality HOA management in Beaumont, the key to success is experience! There is no substitute for it, and we have more of it than any other HOA management company. Our unmatched management support team has over 125 cumulative years of experience working in property and HOA management.
The Weldon L. Brown Company, Inc., is a highly respected Community Association HOA Management company, which has been in the property and HOA management business for fifty-eight (58) years. We have been servicing the Common Interest Developments (CID's), Homeowner Associations (HOA), in Beaumont and throughout the Inland Empire, since 1963.
The Weldon L. Brown Company can help take your Beaumont HOA to a new level of excellence and earn the trust and cooperation of your residents and members.
We'd love to talk to you about all of your HOA management needs in Beaumont, CA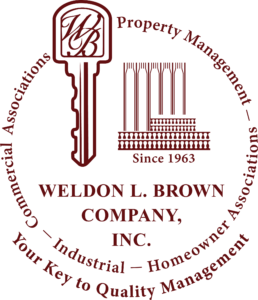 Company Headquarters – Riverside's Canyon Crest
5029 La Mart Dr. Suite C, Riverside, CA 92507
Office: (951) 682-5454
Bud@weldonbrown
Maxwell@weldonbrown.com